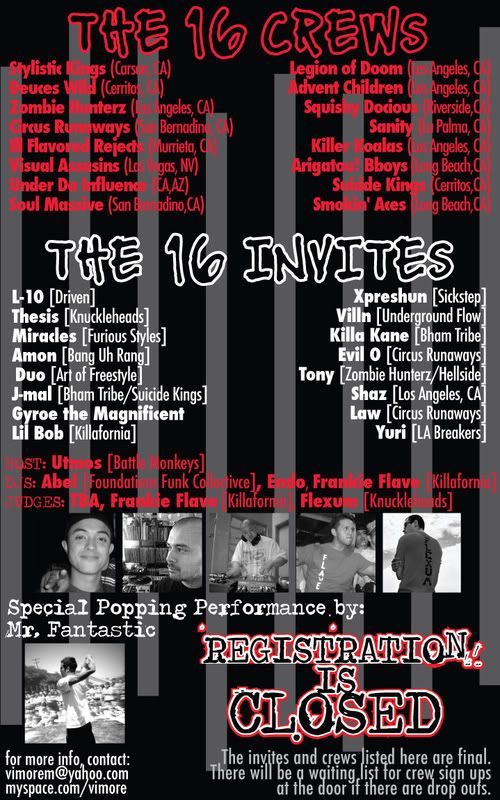 and lets discuss the bboy events from last week. here are some pictures from last week's killa4nia 7 year anniversary:
congrats to papa smurf for winning 1st place and kane for getting 2nd place. both bboys got a year sponsorship from tribal and eVocal.
my favorite part of the night was when Lil'Rock did a screening for his upcoming video project. it was like a hip hop "be kind rewind" scene.
the event was held at eVocal in Costa Mesa.
it was my first time at the store. and dude, its a pretty cool store. i just loved the space of it, the art around the store, and even their restroom was nicely designed. they've been throwing a lot of events there lately. so yeah check out their myspace for more info and what nots:
www.myspace.com/evocal